Three lows menacing waters off WA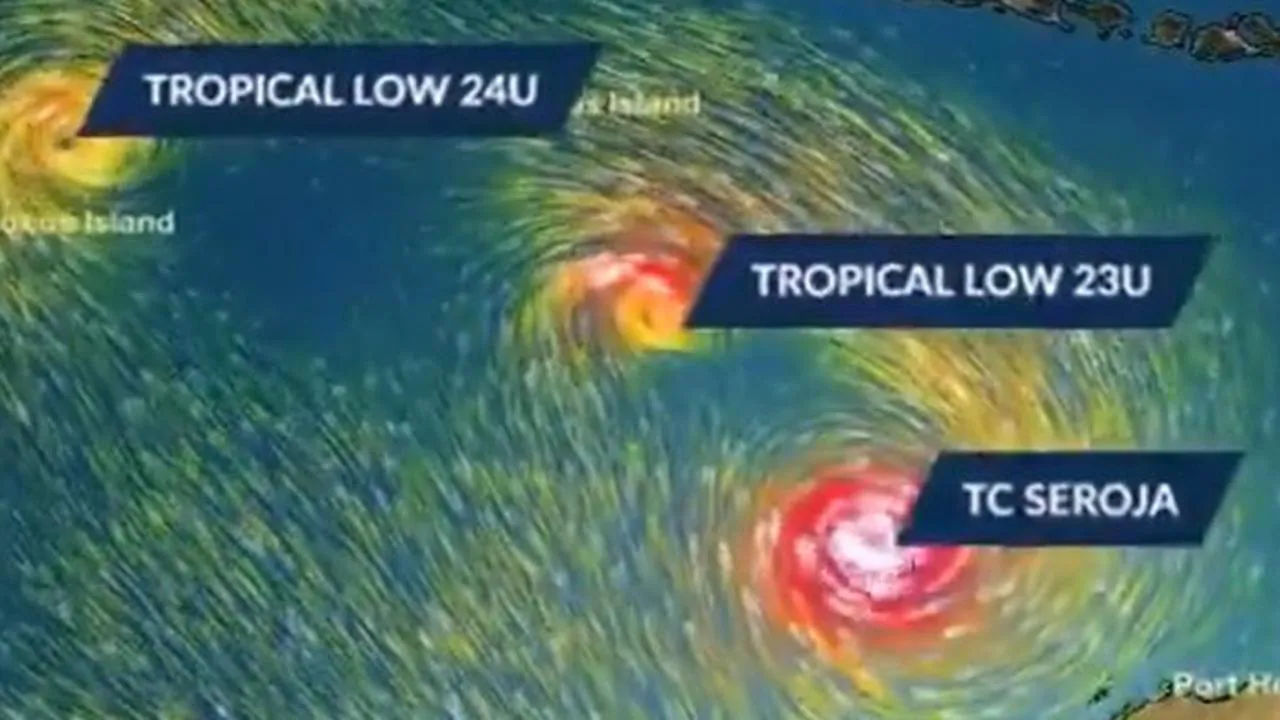 Cyclones, it appears, can be like buses. There are none for ages and then three come along at once
At least that's the potential in the waters off Western Australia where there is a triple tropical cyclone threat this weekend.
Despite being in the thick of cyclone season, the last one in Australian waters was Niran more than a month ago.
But another concern for forecasters is how the various weather systems might react with one another. There's a possibility of the rare Fujiwhara Effect taking place where two tropical lows enter the same space.
The Bureau of Meteorology (BOM) has warned of "dangerous weather" in WA with the system on course to head unusually far south.
Warnings are in place for a huge 1000km stretch of the WA coast,…